Almost 16ft. waves detected off the west coast of the keys by Buoy Station42095 – Satan Shoal, FL . See graphic below.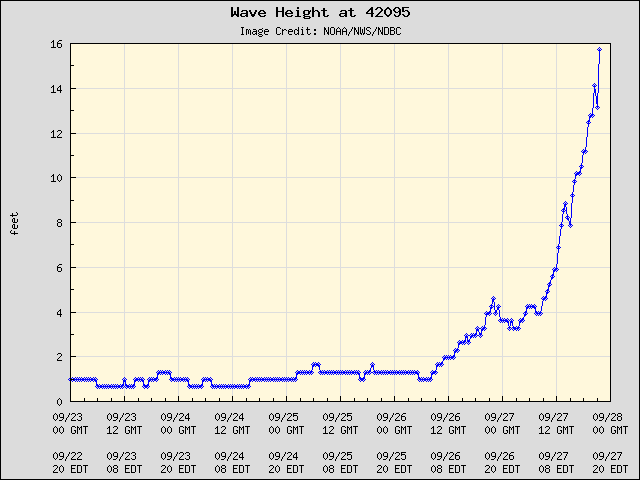 Nearly 16 ft. Waveheights at Satan's Shoal, FL, WSW of the Keys.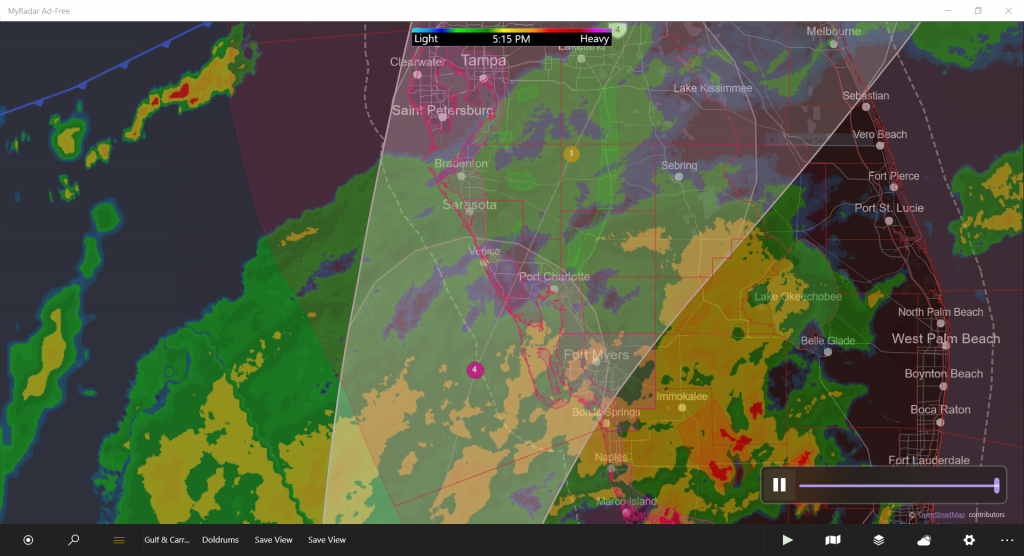 Due to the geographic shape of Charlotte Harbor, direction and size of the tidal surge, and the location of Port Charlotte and to a lesser extent Punta Gorda, massive inundation of those urbanized areas by a potentially deadly surge in excess of 20 ft. is possible. I cannot urge the people of those areas to evacuate strong enough. This mathematician and big-data-set junkie doesn't not like what he sees.
The Harbor does have barrier islands protecting them. This will be considerably effective in under-capping the strength of the tidal surge. However, with the the geographic shape of the Harbor and the placement of Port Charlotte at the end of the funnel like the corner pocket of a pool table, much acceleration and concentration of the tidal force is likely to be directed bluntly at Port Charlotte.
The current winds are considerable. Category 4 at landfall is forecast by NOAA's NHC, rapidly diminishing into a Category 1.
If you can evacuate, do.
Jay C. "Jazzy J" Theriot
No current storm in NHC AT4 as of Fri, 29 Sep 2023 15:45:01 GMT